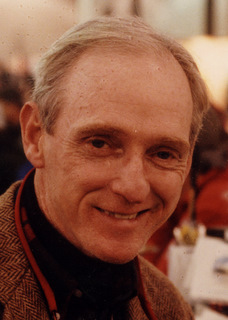 Sad news. Last night, after a hospitalization of several weeks, Jack finally lost his protracted battle with lung cancer.  He was in bed resting comfortably, attended by good friends. Outside his window the first snow of the season was silently falling.
Visiting hours will be held the evening of Wednesday December 9 in East Boston. A Funeral Mass will be held Thursday December 10 at Saint John's Episcopal Church in Winthrop MA. Read full details on the Ruggiero-Mazzarella funeral home web site.
Jack meant so much to so many of us.  For his part, of his friends and fans he always said, "I'm the richest man I know." Over the years there were so many stories written by those friendships: funny, warm, inspiring, head-shakingly amazing, and even a few death-defyingly nuts. Here's hoping you'll share your own thoughts or experiences with Jack in the Comments below (posted comments will appear after a brief delay).
Goodbye, buddy. You've gone on ahead. Most likely you're already scouting the water, noting the currents and structure.  So that when finally we catch up you'll just point to a spot and say, "There. Cast your fly there."