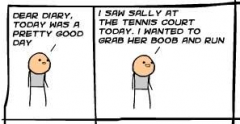 Despite my best intentions, I've been a bit remiss in my blog entries lately. May was an exceptionally busy month for fly orders and I spent a lot of my days tying up a storm and rewarding myself at the end of the day with a few hours of fishing whenever the weather allowed it (it was a very windy, cold month of May and early June wasn't much better). And at the end of each day I was often much too tired to sit down at the computer and think of something interesting to write about. I did, however, take the time to keep my fishing log up-to-date and tonight–after a great day of striper fishing in the inner harbor–the thought occurred to me that this fishing log might be of interest to some of my readers.  And here it is: my log (somewhat abbreviated) for the past three weeks. Hope you find it interesting.
Saturday, May 17
Sunny but very windy and cool.  Decided not to fish for stripers but to fish for largemouth bass.
As part of my plan to add to my range of fishing knowledge one new fishing spot a week I drove to Brooks Pond in Medford, located on the Brooks Estate.  A very pretty pond with lots of trees lining the banks and scattered lily pads here and there. Very bassy. It was lots of fun but difficult  to wade; much of the shoreline is littered with deadfall which makes for slow going.  I caught numerous bluegills and some bass, mostly small, around half a pound. Made a note to return here with a belly boat some day.  Around 7.30 pm went to Mystic Lake (middle).  Saw fish rising offshore but only caught one small bass before dark. Saw one larger fish break near shore but couldn't get to it. I'll have to return someday soon and explore these lakes further.
Sunday, May 18
Air temp: 65
Still windy on the coast with a lot of discolored water so in the late afternoon I went freshwater fishing instead. Went to Griswold Pond in Saugus.  I'd never been there before but had read that they'd stocked it with trout.  In any case I wanted to find out where it was. Got there around five and fished till dark. Wind died some around six and the light rain got lighter and then stopped. A pleasant place to fish, despite the largely suburban setting, and easily accessible. Lots of bluegills and about 7 largemouth bass (mostly small). All on a Gurgler or Hoverbugger.  One crappie and one pickerel as well. Great fun. No trout, although I did see fish rising out in the middle that looked like they might be trout.
Monday, May 19
Low tide: 5.41 pm
Wind WSW 15-20
Air temp: 62
Since it was windy most of the day, I tied flies until about 3 pm.  Had thought I might go to Horn Pond in Woburn but couldn't raise Katie on the phone and decided to go for stripers instead, despite the wind. Went to the upper Belle Isle Creek around 4, which was out of the wind, and caught one, about 24" on a chart/white BMG.  Action was slow so here so I got in the car and parked downstream on the edge of the marsh.  Had very good fishing for about an hour until the tide went relatively slack. Caught 6/8 (meaning I landed 6 fish out of a total of 8 hits), the largest about 28", all on a chartreuse BeastMaster General (BMG), including one while skittering.  Made a mental note to fish this spot again on the low falling tide.
Wednesday, May 21
Low tide: 6.20 pm
Wind WSW 15-20
Air temp: 62
Fished with Mel on Belle Isle Creek.  About three hours before low. No action until about 1 1/2 hours before low.  Caught 3/6, nothing big.  One about 21" the others about 16". Had to quit just as the fishing was picking up because of rain and wind.
Friday, May 23
Fished a trout pond with Mel and Katie.  Caught about fifteen trout, mostly rainbows and mostly on Hoverbuggers, some on White Soft Hackle Streamers.  Most of the fish were between 12″-14″. Lots of fun.
Saturday, May 24
Windy most of day. And rain on and off.  Again!  Wind died and rain stopped in late afternoon so decided to fish for a few hours.  Fished Belle Isle Creek area about two hours before low and  caught 7/10, one about 29", all on Chart/white BMG. Most of fair size, averaging about 21″. Dave joined me for a bit  and took some photos in the  lovely sunset.
Sunday, May 25
Went freshwater fishing with Peter Grover.  We belly-boated  Griswold Pond in Saugus for about an hour and a half in the late afternoon.  Bright sun. Caught one rainbow (c.12") and many small bass and bluegills, some pickerel also.   At  6pm we drove back to Revere, met friend Dave, and canoed over to the opposite bank of the Pines River.  Action slow until about two hours before low.  Caught 8/10, largest about 26". Most around 16"-17".  All on Chart/white BM or BMG.  Wind picking up again.
Monday, Memorial Day
Didn't fish.  Shoulder too sore. Very windy anyway. Stayed home and tied flies.
Tuesday, May 27
Fished with Iain for a while today, around 6 pm.  Stormy on and off. And windy.  Fished Belle Isle Creek.  Very murky.  Nothing.  Went outside to fish the gravel bar for about half an hour. Had only one hit. Small.  Had dinner at Royal then went to the Pines for some late fishing.  Not many fish around and no bait. Did catch five, though, in the hour I fished; nothing big, mostly 17″ or so.
Wednesday, May 28
Didn't fish. Stayed in and tied flies, filled orders. Still windy.
Thursday, May 29
Planned to go striper fishing but it was too windy, lots of whitecaps inside and outside. Thought I'd take a break from tying and go trout fishing in Saugus for an hour or two but there was a big fire up in Peabody and the traffic was backed up 12 miles along Route 1. Decided to stay home and finish up some orders and then fish the Pines with Mike around ten pm.  Caught 10/12 in a little over an hour.  Lot of small fish showing up.
Friday, May 30
Had best fishing yet at Griswold Pond.  Surface calm. Fish rising.  Caught a two-pound bass and had a much larger one on for quite awhile; towed me around a bit in my belly boat.  Broke off as I was about to land it.  A VERY large bass. Looked to be about five or six pounds. Also broke off another larger fish just at dark; think, though, that it was a pickerel. Caught many bluegills and crappies as well. All fish caught on Bass Gurglers.
Saturday, May 31
Fished Griswold Lake again.  Very different from last night.  Windy and cooler. Mid-60's. Water seemed about ten degrees cooler than yesterday.  Little surface action. Caught 1 pickerel, several small bass, and some bluegills and crappies.  Got off the water just before it the sky opened up and the rain began to fall.
Sunday, June 1
Bright and Sunny
Wind:  NNW 15-25
Had a large Striper Strategies class today. 5 guys.  Fishing very slow everywhere we went.  Muddy up in Belle Isle.  Windy everywhere along the  Inner Harbor shore. Eventually went to the mouth of the Pines, where the wind was at our backs. I caught three and one fellow caught another.  Tough fishing.  Had to leave Pines just when fishing was picking up. Tried gravel bar at the end of the class. No fish, just one hit. Outside water still very cold. Still and all, it was a good class, with five very keen "students".
Monday, June 2
Didn't fish. Weather lousy.  Again ! Stayed in and worked on orders.
Tuesday, June 3
Still very windy along shore. Went to Griswold Lake for a couple of hours.  Fishing just ok.  Caught a few 1/2 pound bass and lots of crappie and bluegills.  A real joy, though, to be out on the water in a belly boat. I had almost forgotten how much fun floating can be. Good exercise for my legs, too.
Thursday June 5
Day overcast,  cool, and windy. In late afternoon fished Sluice Pond and Floating Bridge Ponds in Lynn with Dale.  Caught numerous small 1/2 pound bass and bluegills.  No trout or salmon, which we'd hoped for in Sluice Pond.  Fished only an hour in each place, towards dark. I hadn't fished Sluice in fifty years; had forgotten how built up along the shore it was. A bit disappointing, really.
Friday, June 6
Fished for an hour with Dave and Phil near Short Beach in Beachmont. Dave has been taking some large fish there in the past two days but there were few around tonight on the falling tide.  Lots of bait though. Left early because I was cold and my shoulder was aching.   Dave only caught one about 20".
Sunday, June 8
Fished Putnamville Reservoir with Dale in late afternoon. Sun bright. Couldn't remember the way in to P'ville from Route 1 so we launched our belly boats off Rte 38.  Lots of people out fishing today. Most of the best coves for bass had anglers fishing in them when we arrived.  Had to paddle quite a distance up the shoreline to get away from them.  Flipped our way almost up to the island and picked up fish all along the way.  Caught one three pound bass in the shallows on a Bass Gurgler and several large bluegills.  I've been using a larger Gurgler (size 4, long shank) to discourage the smaller bluegills.  Fishing was best on the way back, when the sun had set a bit and the other fishermen had gone.  Picked up eight more bass, though none was larger than a pound.  Still, lots of fun. Must find the way in to P'ville from Rte 1 someday; am really interested in fishing around the island and the opposite shore.
Monday, June 9
Hot—96 inland.  Next few days are supposed to be scorchers. It wasn't so hot up on the north shore however; towards sunset the temp was only about 70.
Fished with Peter Grover at Crystal Lake, W Peabody and Devil's Dishfull in Lynnfield.Fishing was good for big bluegills at CL but most of the best bass water was covered with pollen.  Caught only one small bass—two large crappies.  Water lilies are starting to bloom and there were many yellow jonquil-like flowers along the shore that I hadn't noticed last time I was there.  Around 7 Peter and I went to Devil's Dishfull and fished it from a belly boat for the first time. Hadn't fished DD in almost fifty years and was pleasantly surprised. Really quite a pretty pond.  Caught 9 bass, largest about 2 pounds, most about 1/2 pound.  Some large bluegills.  All on Bass Gurglers. Pete caught a nice fat pickerel.
Can't believe how much I'm enjoying belly-boating these days.  I used to do it more frequently but got away from it a bit when I got more heavily into striper and salt water fishing. I now look forward to "shoving off" almost as much as I do the fishing.  A welcome and relaxing contrast to slogging through mud and fighting the wind and waves along the ocean shorefront.